We are in the business of manufacturing and supplying Eco Friendly products since 2007 to create a Sustainable solution for a better tomorrow. We have been supplying products in India and rest of the world (United States of America, Europe and Asia).
In 2021, We started Bio World to provide alternative solution for eliminating the use of plastics by providing a range of biodegradable, home compostable, and sustainably sourced premium products for our customers in AU/NZ Markets
We find ourselves responsible for promoting an Eco Friendly Environment and care about the future of our loved ones. In this motive, we ensure to support the process right from the manufacturing stage to the delivery of products. We are one of the well-known manufacturers, exporters and suppliers of areca plates and areca bowls in India.
To provide a one stop solution for our customers ease of access, we have partnered with like minded industrialists in providing quality bio degradable products to the end users and this has resulted in having various eco friendly products in our portfolio.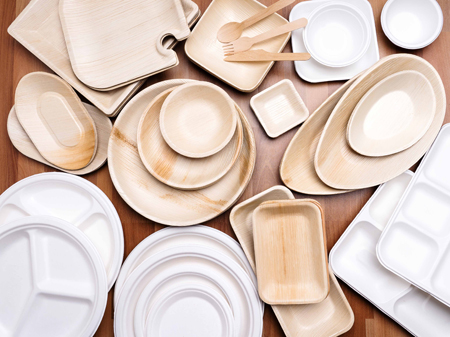 Areca Palm Leaf Plates / Bowls
Sugarcane Bagasse Plates, bowls, trays, clamshell boxes
Wooden Cutleries
Paper Cups
Bamboo Skewers
Coco Leaf straws
Bamboo Tooth Brush
Cotton Tote Bags